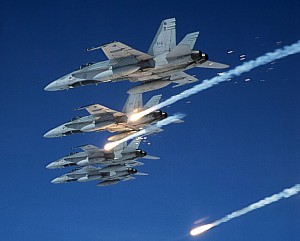 --Were you looking for air force, a branch of the ZX Clan?--
Air forces are the largest in the entire ZX Clan Air Force. Despite its name, an air force is not the entire ZXAF, but rather a country-wide unit, which can contain any number of commands.
Structure
Edit
Air forces are large and contain any number of commands. Along with the commands, an air force also has a command staff, which works directly below the head air force administration, which is in charge of the the entire air force.
The command staff contains a commander (an air chief marshal, rarely an air force chief marshal), a second in command (an air marshal), an administration officer and a medical officer (air vice marshals), and an intelligence officer and a signals officer (air commodores).
An air force's role is to provide administation for all the commands within a country, or a specific group of small countries. An air force is controlled directly by the ZXAF administration, and almost doesn't even count as an official unit, rather just a part of a branch.
Integration
Edit
An air force will contain any number of commands, and is the absolute largest unit in the ZXAF. Air forces are numbered within the ZXAF, and is also named after the country/international region in which the air force is based. For example, the only air force in the ZXAF so far is the First Canadian Air Force, and is based in Canada.
Composition
Edit
1+ Commands (32 to 256 aircraft)
2 Air Commodores
2 Air Vice Marshals
1 Air Marshal
1 Air Chief Marshal/Air Force Chief Marshal
ZX Air Force Units
Edit
Community content is available under
CC-BY-SA
unless otherwise noted.